[ad_1]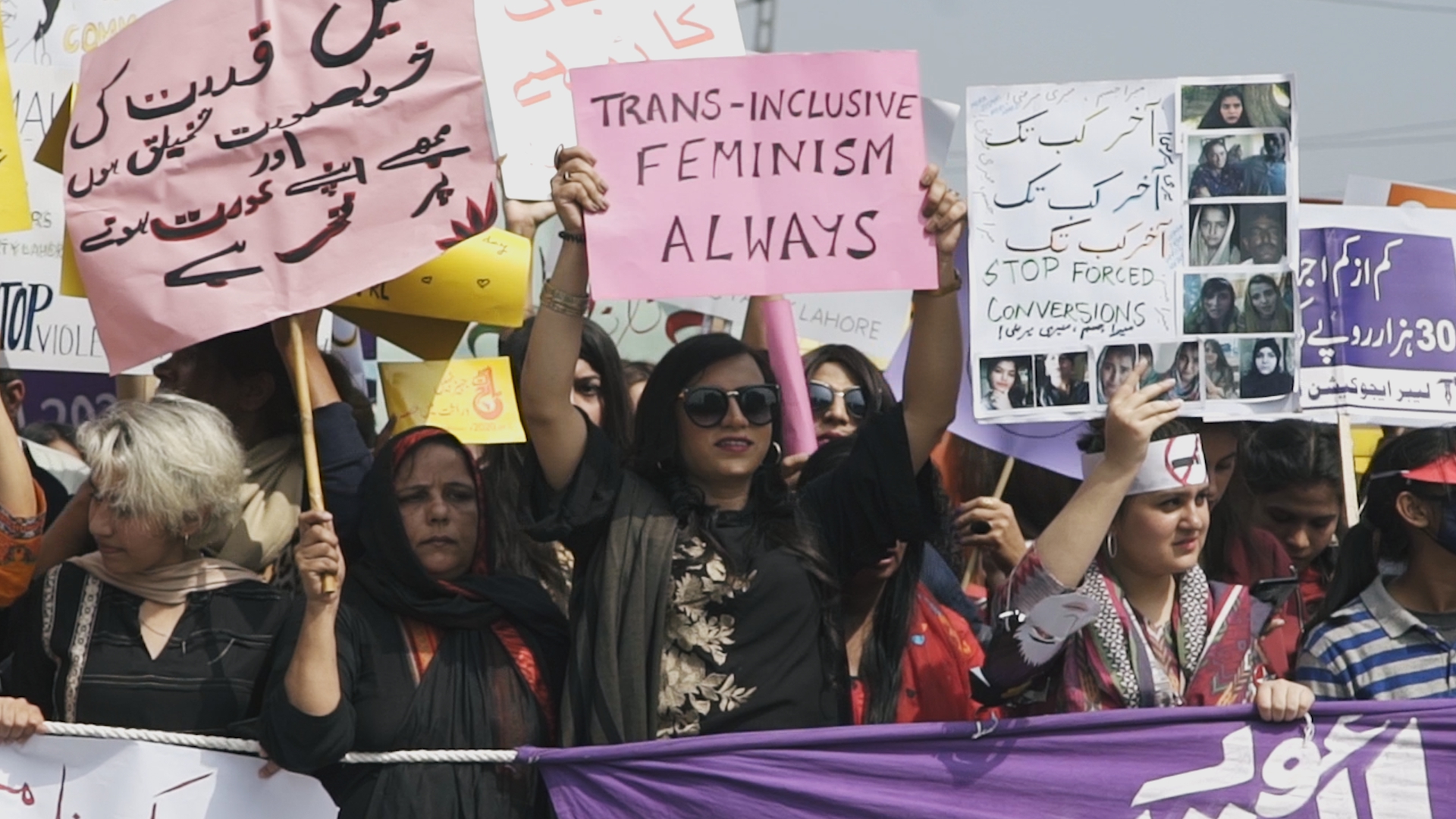 On March 8 this year, women in Pakistan's historic city, Lahore, took to the streets for the third consecutive year of Aurat March (translates to 'Woman March') on International Women's Day. Many other cities staged their respective Aurat March.

A few hundred women, mostly educated and upper-middle-class, participated in the first such event in Lahore in 2018.

Since then, the scope of these marches has been growing exponentially, assuming an intersectional character with the participation of working-class, LGBTQ, non-binary women and allies.

As the movement has continued to grow, so has the hostility and backlash against it. Critics have argued that the march, along with its slogans and placards, is against the fabric of Pakistani society where women are considered symbols of domesticity, honour and respectability. Ironically, women participants at Aurat March, who speak up against rape and abuse, are the ones who have received online rape and death threats from anti-Aurat March trolls.

According to a Punjab Police report, 2,043 rape cases and 111 gang rape cases were registered in the Punjab province alone between January and August this year.

Earlier this month, the gang rape of a woman in front of her children on the motorway in Lahore, sparked national outrage. The comments made by Umer Sheikh, the Lahore City Capital Police Officer, drew severe criticism after he blamed the survivor for being out at night. The protests that were held in major cities on September 12 demanded Sheikh's resignation.

There were cries for justice for Gul Panra, a transgender woman, who was murdered in Peshawar city around the same time as the motorway gang rape. Women also urged justice for Marwa, a five-year-old girl who was raped and murdered in Karachi, earlier this month.

Mera jism meri marzi (translated to 'my body, my choice') was the prominent slogan shouted amongst other chants at the protests.

The slogan has been at the heart of contention in Pakistan since it first appeared at the 2019 Aurat March. "When I heard 'My body my choice', my first reaction was 'Of course, my body, my choice! How is that even something people will argue about?'" digital artist, Shehzil Malik, who has been designing posters for the Aurat March's Lahore chapter for the last two years, told VICE News. "This is such a conservative society. Even saying something like 'I have rights over my own body' immediately becomes sexual."

The slogan is widely perceived as a corrupting force espoused by 'loose' liberal women, while the message of reproductive rights, bodily autonomy and anti-rape, is entirely overlooked. Mera jism meri marzi has caused such fissions in Pakistani society that even those who are enraged by the motorway gang-rape incident choose to dissociate themselves from the slogan.

For Pakistani feminists, the slogan has become a rallying cry for defiance against patriarchy and sexual violence.

Minerwa Tahir, former co-convenor of Women Democratic Front (Lahore) told VICE News, "In my view, it [Aurat March] has a very important link with the Global Women's Strike," referring to an international grassroots women's network that began in 2000. Minerwa asserts that globally, neoliberal governments' austerity measures have impoverished working-class women, prompting them to take to the streets and form the movement.

In Pakistan, working-class women's increased participation and visibility, especially at the Aurat March this year, are directly linked to economic assaults on them.

Though women in Pakistan marching in the streets seems unprecedented, they have staged major marches in the past.

On February 12, 1983, women in Lahore protested against the regime of the military dictator General Zia ul Haq and his Islamisation laws, particularly the Hudood Ordinance, which was discriminatory against women.

Women protesters were beaten up by the police and some were even jailed. Although democracy was restored in 1988, the Zia regime's conservative policies had an enduring effect on the country. "He has managed to ingrain and inculcate a particular version of conservative and non-democratic Islamic notions in state as well as society," said Farida Shaheed, member of Women's Action Forum and Executive Director of Shirkat Gah, a women's resource network.

As a young woman, Shaheed participated in the 1983 protest.

Gender-based violence has escalated in Pakistan during the pandemic. A mother, a young girl of five, and a transgender woman were brutalised, all within one month. These recurring atrocities further reinforce the need for the Aurat March in Lahore and other marches across Pakistan.

Follow Olivia Qasir on
Twitter


[ad_2]

Source link